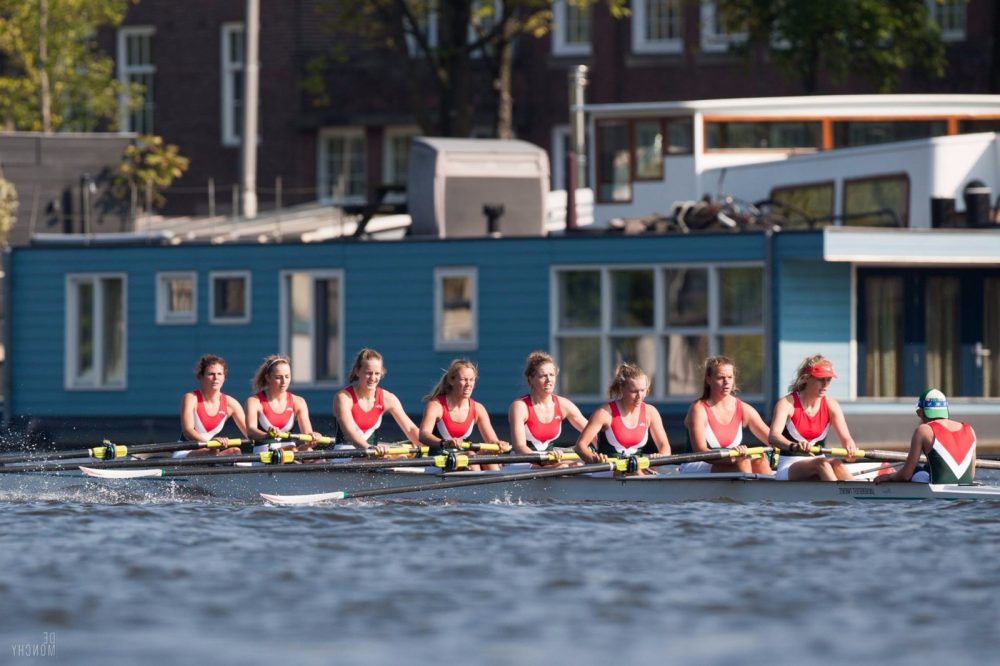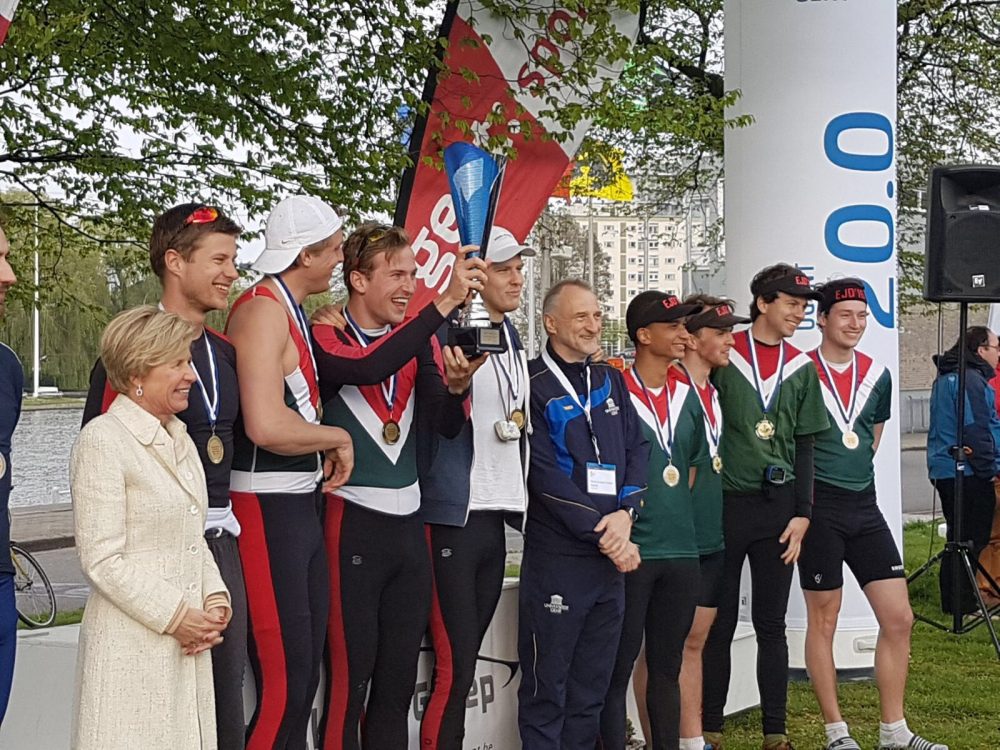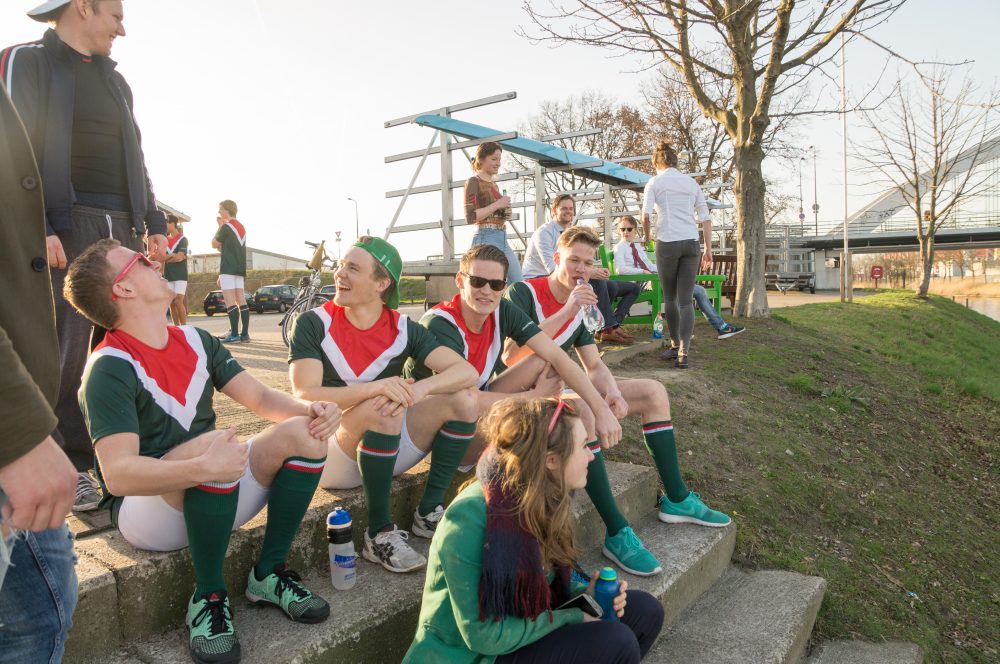 About Euros
The D.R.V. Euros is one of the largest, oldest and most active sports associations of the University of Twente. Euros offers the ideal combination of exercising and socializing. Our own pub, 'De Sevende Camer', is located (with the boathouse) between the campus and the city and is the perfect place to meet up with your crew and relax after classes. Every thursday, our pub hosts dinner and drinks afterwards as well as annual events like a christmas dinner, our anniversary, karaoke, or the introduction parties. At Euros, we also organise our own national boat race, the Grolsch Euros Drienerlo Regatta. Here we welcome thousands of rowers from student associations all across the country to our channel.
Besides sports and socializing, you can also become an active member of one of our committees, coaches or eventually the board. This way, you gain useful career experience in a fun and accessible way.
During the Kick-In there are multiple moments when you can try rowing or just get a tour of the water sport complex, so visit us and see if rowing is your future.
Sign up!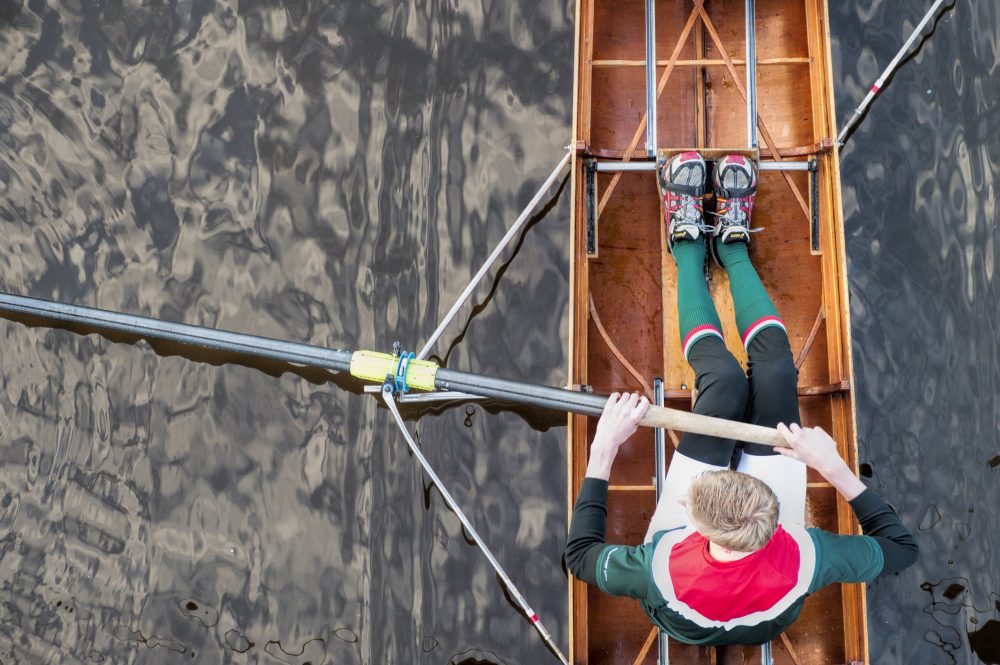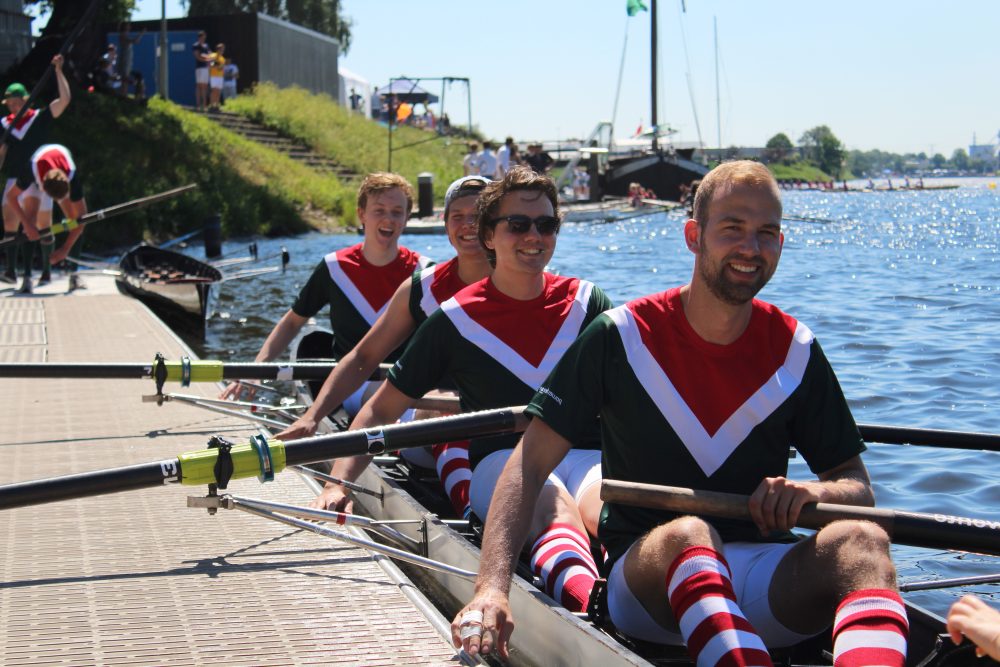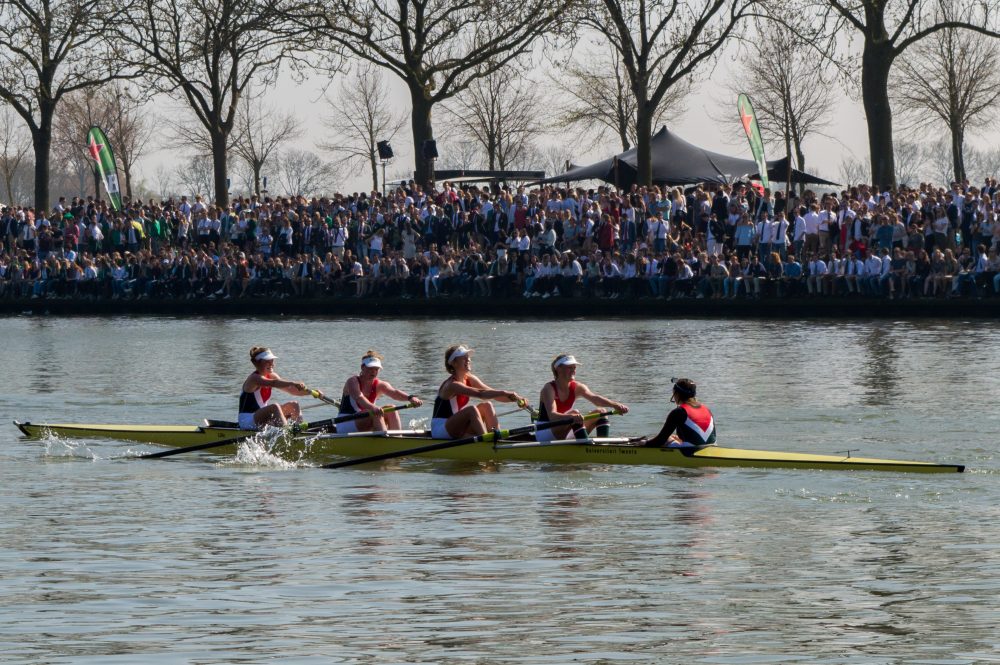 Rowing at Euros
Rowing is -the- student sport by far. No other sport is so intertwined with studentlife as rowing. Most rowers only start rowing when they enroll in university and that makes rowing very accessible. Euros offers two types of rowing: The recreational competition rowing, where you can have a beer or two (or ten) after your race and the competitive "wedstrijd" rowing, where you practice 6-7 times every week to participate in (inter)national races. What makes rowing so attractive, is that you can reach the top relatively quickly. Rowing is easy to take up (it's basically just one movement) and with professional coaching, you can achieve your highest potential.
Going pro
Euros is the only student sports association in Enschede that has professional sports as a standard. And not without results. Only 2 years ago, one of Euros' rowers participated in the U23 championships and came in second!
New friends
Your crew is like your family in this new city. No matter how much and how fast you'll be rowing, in your first year you'll make friendships to last a lifetime.
Strength
Rowing is a very high-intensity sport. You mostly use your legs, but you'll also be building rockhard abs and incredible core stability. Rowers are go-getters!
Sign up!
The NIKE
Curious about -the- student sport? Then take the challenge and sign up for the Euros Introduction period (NIKE) to learn everything there is to know about Euros and what we can offer you. The NIKE is a 3-week period and starts with a smashing opening party, followed by activities every tuesday and thursday. Over the 3 weeks after the Kick-in we won't just be partying, but also learn to row with your own NIKE-crew. The NIKE ends with a traditional inauguration.
Opening Night
Thursday September 8th
Euros
Competition Night
Tuesday September 13th
Euros
Vertikalation 88
Thursday September 15th
Euros
ISIS/VENTO Night
Tuesday September 20th
Euros/City
Euros Houses Cocktailtour
Thursday September 22th
Euros
NIKE Weekend
23rd, 24th & 25th September
Secret
NIKEmare
Tuesday September 27th
Euros
Inauguration Night
Thursday September 29th
Euros
After the inauguration, we collectively rest for a weekend. We can look back on a beautiful time where many people have shown to be Euros-worthy. But we should also look towards the future, because the first official race is almost knocking at our doors! In the coming period, we'll be practicing to perform as well as we can in this race. Interested in competitive rowing? Then this period is where you'll join a heavy training schedule to get you as fit as possible before the selection period. Will you be the next fall champion?